Host A Gold Party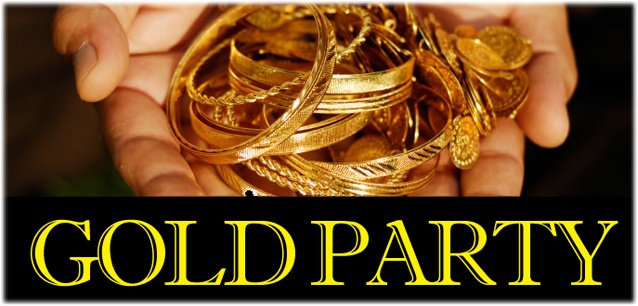 Host Your Own GOLD PARTY! Have Fun and Make Money!
So…What actually IS a GOLD PARTY?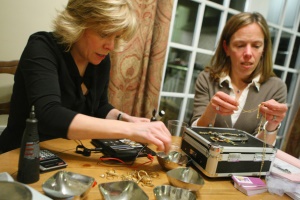 Gold Parties are the new craze similar to the Tupperware parties everyone did in the 1980′s. With Gold Parties, people bring all of their unwanted or broken Gold Jewelry and Sterling Silver items to sell for cash! One of our certified Gold Buyers will be at the party to appraise the items and cut you and your friends a check on the spot.
A Gold Party is a great way to get together with friends, family and neighbors and get paid while you're at it!
Here's how hosting a Gold Party works:
Just invite your friends to your home. Have everyone bring their unwanted or broken gold + silver jewelry, coins, tea-sets, etc!
We do the rest and YOU MAKE THE MONEY!!!
It's a great way to pick up some extra CA$H
Reserve Your Spot Now!
Call GOLDEN GOAT for more information
(804) 447-7285